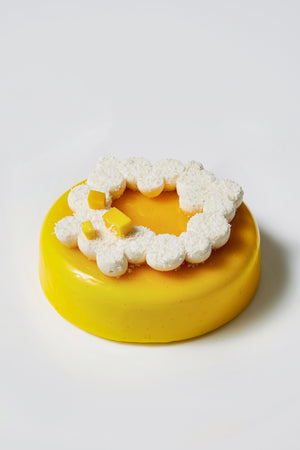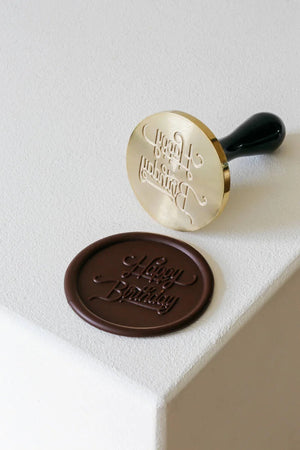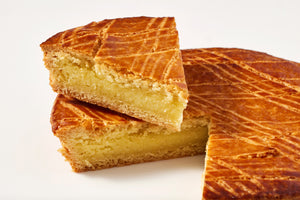 Are you looking for a pastry to feed a whole family or group?  Purchase one of our full size pastries!  Each pastry is 6.5" in diameter and serves 6-8 people.  
We have four options right now.
Bahia: This exotic dome-like cake is a must have! The passion fruit, mango, and banana confit with a crunchy almond and coconut-lime base really hits the spot! Finish it off with a passion glaze and Panna Cotta on the top is what makes the Bahia a one of a kind!
Ocoa: This decadent dark chocolate dessert features a mirrored chocolate glaze exterior, concealing a 70% dark chocolate mousse and cremeux with a foundation of chocolate almond sponge and chocolate hazelnut crunch.
This Gâteau Basque juxtaposes a crumbly shortbread crust with a creamy filling. The brittle lemon shortbread exterior is balanced with a rum almond cream. Also available as a chocolate creation, with a chocolate shortbread crust and a seductive rum chocolate almond cream.