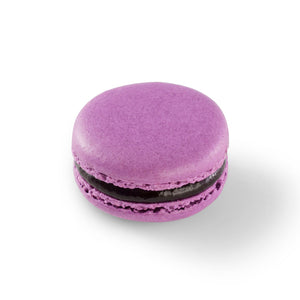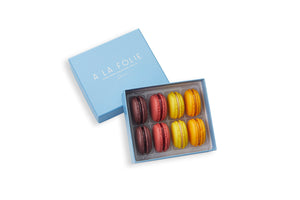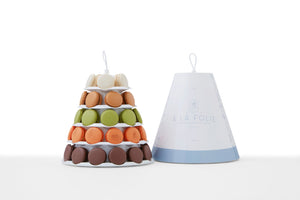 Do you need to pre-order macarons for pickup in store?  Absolutely not!  We'd be delighted to put your order together in store; we love spending time with our customers.
Instances when it might be a good time to order ahead:
1.  You are ordering more than 5 boxes.  Our thick cardboard boxes are the perfect presentation for our delectable signature treats and they make great gifts.  If you want place an order for lots of boxes it would be a great idea to place an order for in store pickup so we can make sure to have plenty of stock in store.
2.  You are ordering a tower!  Our towers are gorgeous and make excellent hostess gifts or centerpieces; but beauty takes time!  We'd be happy to assemble and gift wrap one in store for you but if you don't have a few minutes to wait in store while we build your masterpiece please feel free to order ahead of time.
3.  You are a busy multitasker and have zero time to wait!  It only takes a minute for us to put an order together in store but if you are zipping through Naperville Crossings with three kids in the car...we get it.  Pre-order online, run in, scoop up your signature treats and hit the road again quickly.